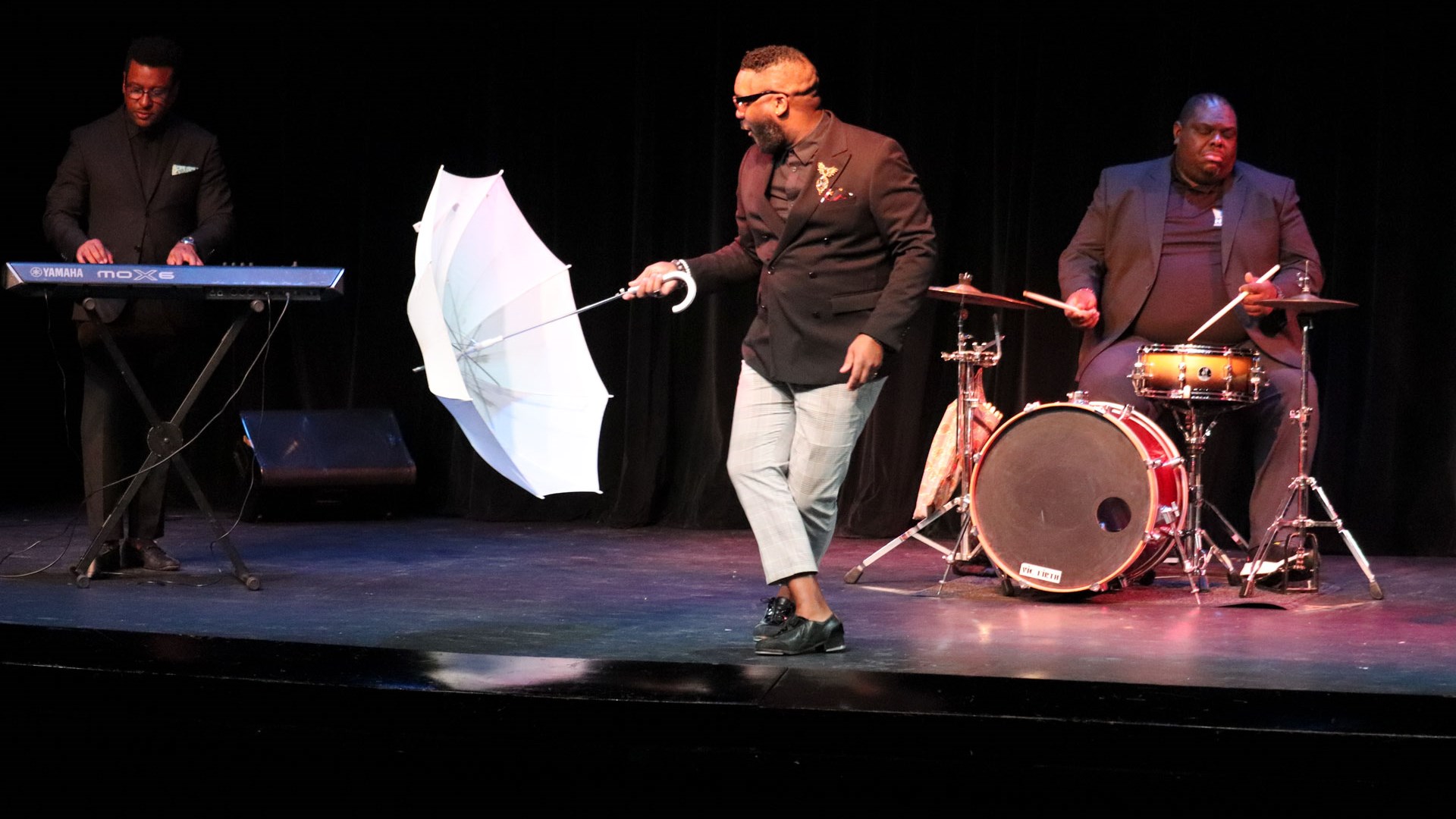 Got Rhythm!
To schedule a performance with this artist, please fill out our booking form below.
One Performance = $1,475
Two Performances = $1,900
Three Performances = $2,300
Four Performances = $2,750
Capacity = 500
About Got Rhythm!
Got Rhythm! is a captivating dance and music performance-based in the indigenous American art form of rhythm tap dance. Channing Cook-Holmes is a tap dancer and drummer extraordinaire, who presents rhythm tap in its purest form with live instrumentation. It is a contemporary look at the origins of tap dance and the masters of the art, featuring drums, bass, and keyboards. Channing, along with the ensemble, interacts with and engages the audience in rhythm making, encouraging each person to discover the tap dancer or musician inside. Please note the number of performers varies for assemblies.
Age level: All ages
Prices good until June 30, 2024. Prices are for assemblies in schools during regular school hours.  Performances outside these parameters may incur an additional fee. Grant funding for schools may be available to offset assembly prices. Contact us for further information.