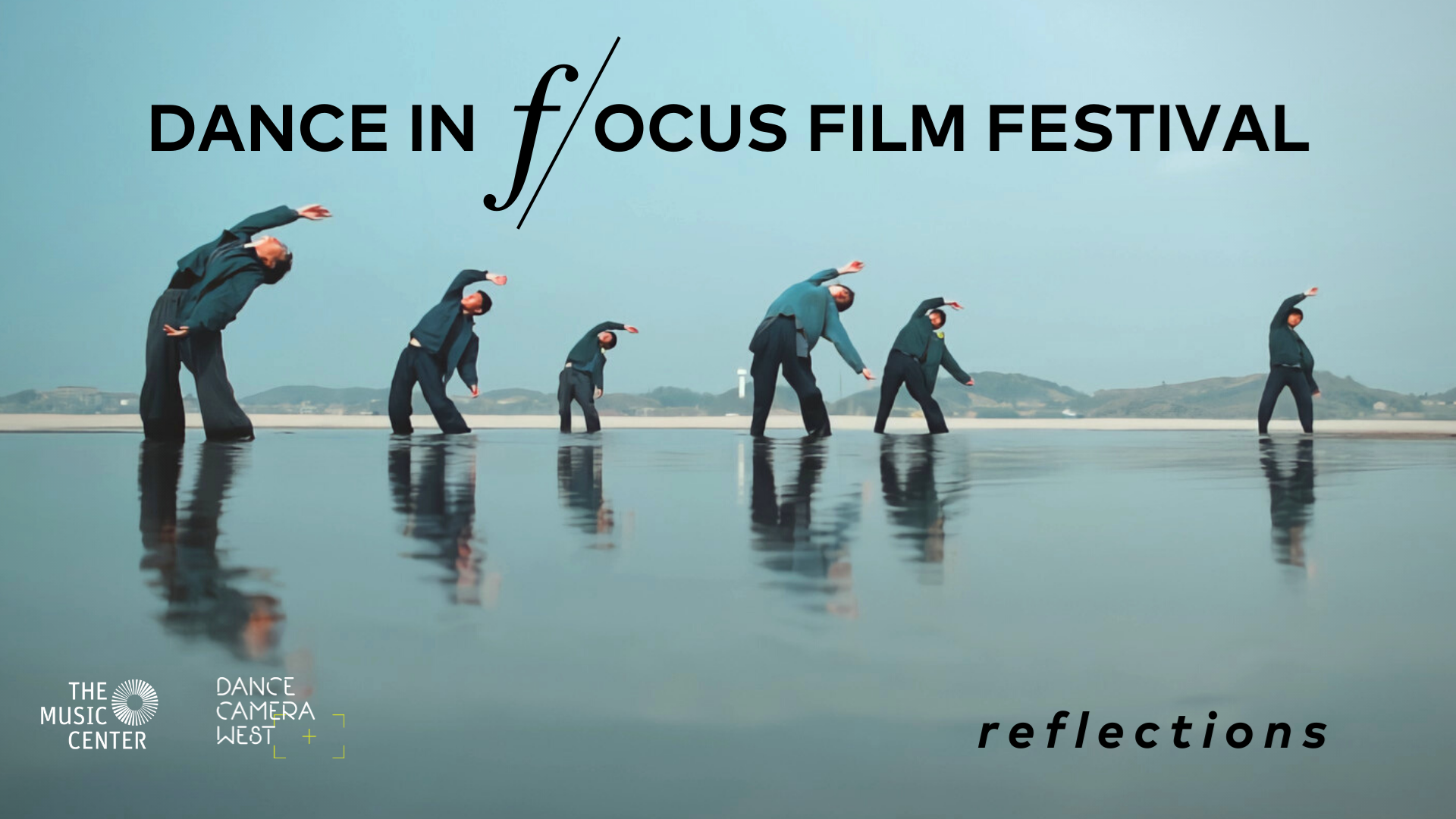 Dance in Focus Film Festival: REFLECTIONS
Open to Southern California filmmakers
Inspired by the work of Frida Kahlo along with the biographical ballet Frida, created by Annabelle Lopez Ochoa for Dutch National Ballet, the Dance in Focus Film Festival: REFLECTIONS invites dance filmmakers in Southern California to create and submit dance films exploring autobiography and self-portraiture.
Learn More
Upcoming Live Events
Join us for the return of live events and performances at The Music Center!
Land Acknowledgement
As steward of The Music Center of Los Angeles County, The Music Center conveys the new
County-wide Land Acknowledgement:
The County of Los Angeles recognizes that we occupy land originally and still inhabited and cared for by the Tongva, Tataviam, Serrano, Kizh and Chumash Peoples. We honor and pay respect to their elders and descendants -- past, present and emerging -- as they continue their stewardship of these lands and waters. We acknowledge that settler colonization resulted in land seizure, disease, subjugation, slavery, relocation, broken promises, genocide and multigenerational trauma. This acknowledgment demonstrates our responsibility and commitment to truth, healing and reconciliation and to elevating the stories, culture and community of the original inhabitants of Los Angeles County. We are grateful to have the opportunity to live and work on these ancestral lands. We are dedicated to growing and sustaining relationships with Native peoples and local tribal governments, including (in no particular order) the: Fernandeño Tataviam Band of Mission Indians, Gabrielino Tongva Indians of California Tribal Council, Gabrieleno/Tongva San Gabriel Band of Mission Indians, Gabrieleño Band of Mission Indians - Kizh Nation, San Manuel Band of Mission Indians, San Fernando Band of Mission Indians. To learn more about the First Peoples of Los Angeles County, please visit the Los Angeles City/County Native American Indian Commission website at lanaic.lacounty.gov.
We Stand With Black Communities
We mourn the countless unjust deaths of Black people.  We recognize the inexcusable pain and suffering that Black individuals and Black communities experience daily as a result of racial injustice and violence, and we stand with those who are raising their voices for justice. Black lives matter.
The Music Center must listen, learn and redouble its efforts to seek out meaningful steps and actions that ensure that every member of our community is treated with dignity.  We must work even harder to create, support and uplift art that is rooted in compassion, truth and cultural equity and to provide an inclusive, collaborative, creative, and safe space for marginalized voices in our community to be heard.
Let's Reconnect L.A.
Give now and help us reconnect – with the arts, with each other and with our community. Your gift supports all programs of The Music Center Arts, including unforgettable performances, learning in hundreds of schools, community partnerships and immersive experiences that welcome everyone. Please give today and continue to make Los Angeles a better place!
The Music Center Is Home To
TMC Arts, Center Theatre Group, Los Angeles Master Chorale, LA Opera and LA Phil.