Welcome to The Music Center 
With America's most diverse population, Los Angeles is the cultural hub of the country and the location for more entertainment options and venues than anywhere else in the U.S. As one of the nation's largest performing arts centers, and as a cultural anchor in Los Angeles County, The Music Center brings together artists, communities and ideas with the goal of enriching the cultural lives of every Angeleno. With our vision, The Music Center is poised to become a multidisciplinary arts center for the 21st century and a driving artistic voice for diversity and inclusion that reflects and responds to the ever-evolving landscape of Los Angeles. By offering compelling cultural and civic programs that are relevant to a wide range of audiences, The Music Center is both the home and the force behind some of the greatest creative expression today. 
The non-profit Music Center organization has three divisions: TMC Arts, TMC Ops and TMC Business Services. TMC Arts, The Music Center's programming engine, provides year-round programming inside our four theatres, on Jerry Moss Plaza, outside at Grand Park—a 12-acre adjacent green space—in schools and neighborhoods all over Los Angeles County and on a variety of digital platforms. TMC Arts also has a comprehensive K-12 arts learning program. TMC Ops manages The Music Center's four theatres, Jerry Moss Plaza and Grand Park on behalf of the County of Los Angeles, while TMC Business Resources includes services provided by our Advancement, Finance and Marketing and Communications teams. The Music Center has four renowned resident companies—Center Theatre Group, Los Angeles Master Chorale, LA Opera and LA Phil. 
Making Art  

Visit The Music Center, and you'll find many ways you can experience arts and cultural experiences. The Music Center's programming arm, TMC Arts, creates inclusive arts and cultural experiences across numerous genres—for, with and by the community—both on our stages and in our outdoor spaces including on Jerry Moss Plaza and in Grand Park. Our four resident companies offer world-class presentations on our stages with an emphasis on theatre, choral music, opera and classical music. 
TMC Arts
When we speak of our vision to deepen the cultural lives of all Angelenos, we turn to the work of TMC Arts. This team champions the diverse voices and communities of Los Angeles, fostering connection, creativity and enrichment. TMC Arts programs connect people, offering us the chance to get creative and to learn as we discover something new or enjoy something familiar.
Learn More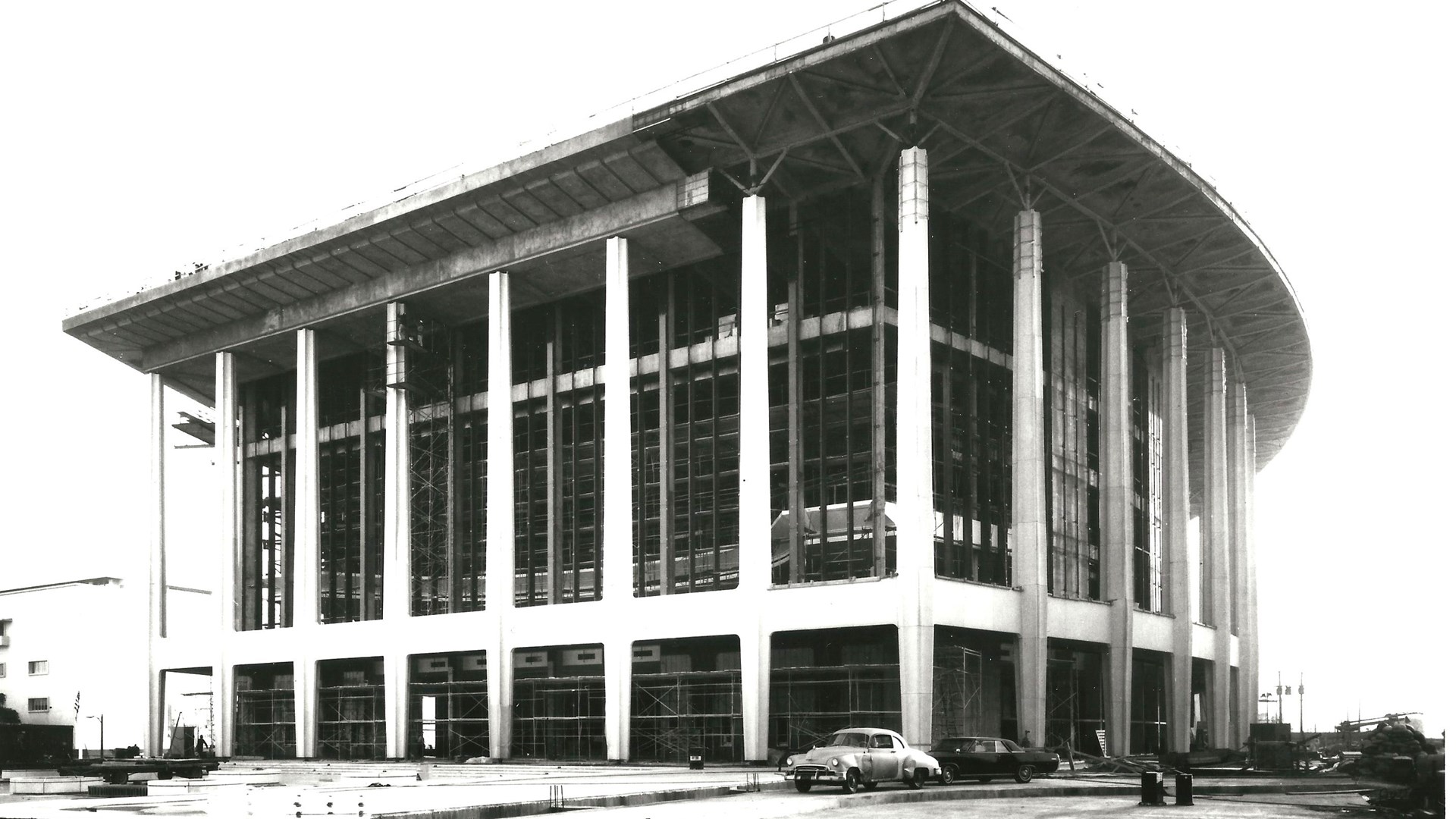 Our History
More than 50 years ago, a group of forward-thinking community members from all over Los Angeles County came together to achieve Dorothy Buffum Chandler's vision of a performing arts center that would serve as a cultural focal point for Los Angeles, a center of arts and culture for the entire community.
Learn More