Since 2012, Grand Park, powered by The Music Center, has been Los Angeles' Park for Everyone.
Part of TMC Arts, Grand Park embodies accessibility and inclusivity through arts and cultural experiences that honor, reflect and celebrate the voices and communities of L.A.
In its first 10 years, Grand Park has become a crossroads for park-goers, artists, performers, audiences and partners from across the county to connect with one another and feel a sense of community year-round. Home of the west coast flagship Grand Park's NYELA Celebration, it is where both the young and old alike dance and picnic under the beautiful L.A. sun during Grand Park's Sunday Sessions, and where people pay homage to those who have passed during Grand Park's Downtown Día de los Muertos. And it is the town green where Angelenos gather to raise their voices around critical civic issues. Finally, it is a beautiful oasis where people can simply enjoy a moment of rest or a fountain splash party with family and friends new and old.
For years to come, Grand Park will continue to build upon this diverse legacy and ensure that the well-being of every person in Los Angeles is prioritized through the stewardship of its green spaces and the empowerment, joy and celebration of its programming.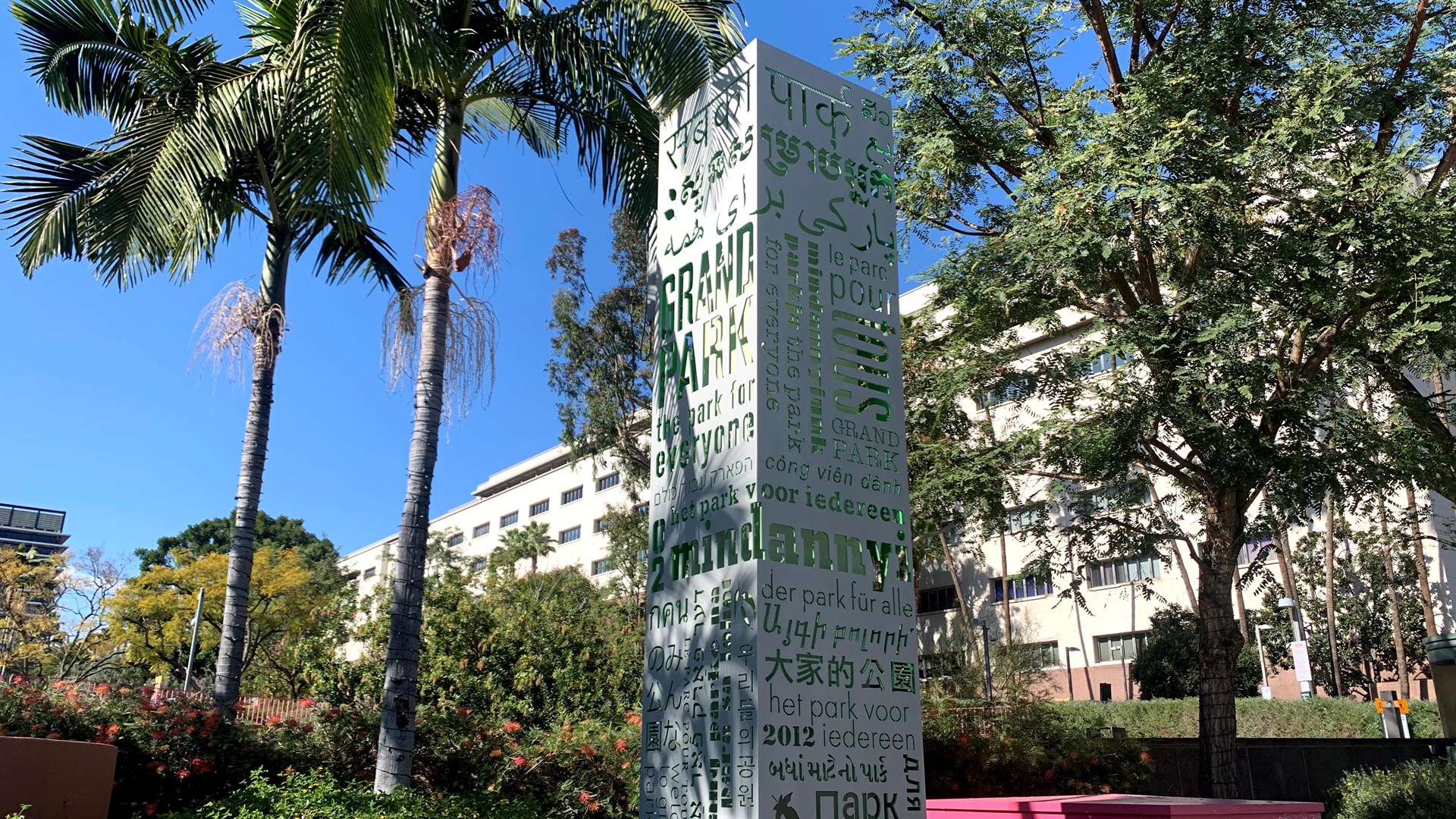 Support The Park for Everyone
Please consider making a tax-deductible donation to support free and accessible Grand Park experiences year-round for everyone.