Summer SoundWaves 2022 Concert Series Announced!
The Music Center's Summer SoundWaves outdoor concert series returns to Jerry Moss Plaza where some of L.A.'s favorite Latin music artists will take the stage for three sultry Saturday evenings.
The entire familia will enjoy three affordable, family-friendly concerts presented in one of L.A.'s top outdoor settings. Programmed by TMC Arts, Summer Soundwaves reflects the diversity of Latin music, from Mexican folk music and Afro Latin Jazz to Cuban rap, spoken work and Latin Pop hits. Each concert brings L.A. the rhythms and flair of Latin America for an unparalleled experience that will light up the summer nights!
Tickets on sale now for Summer SoundWaves 2022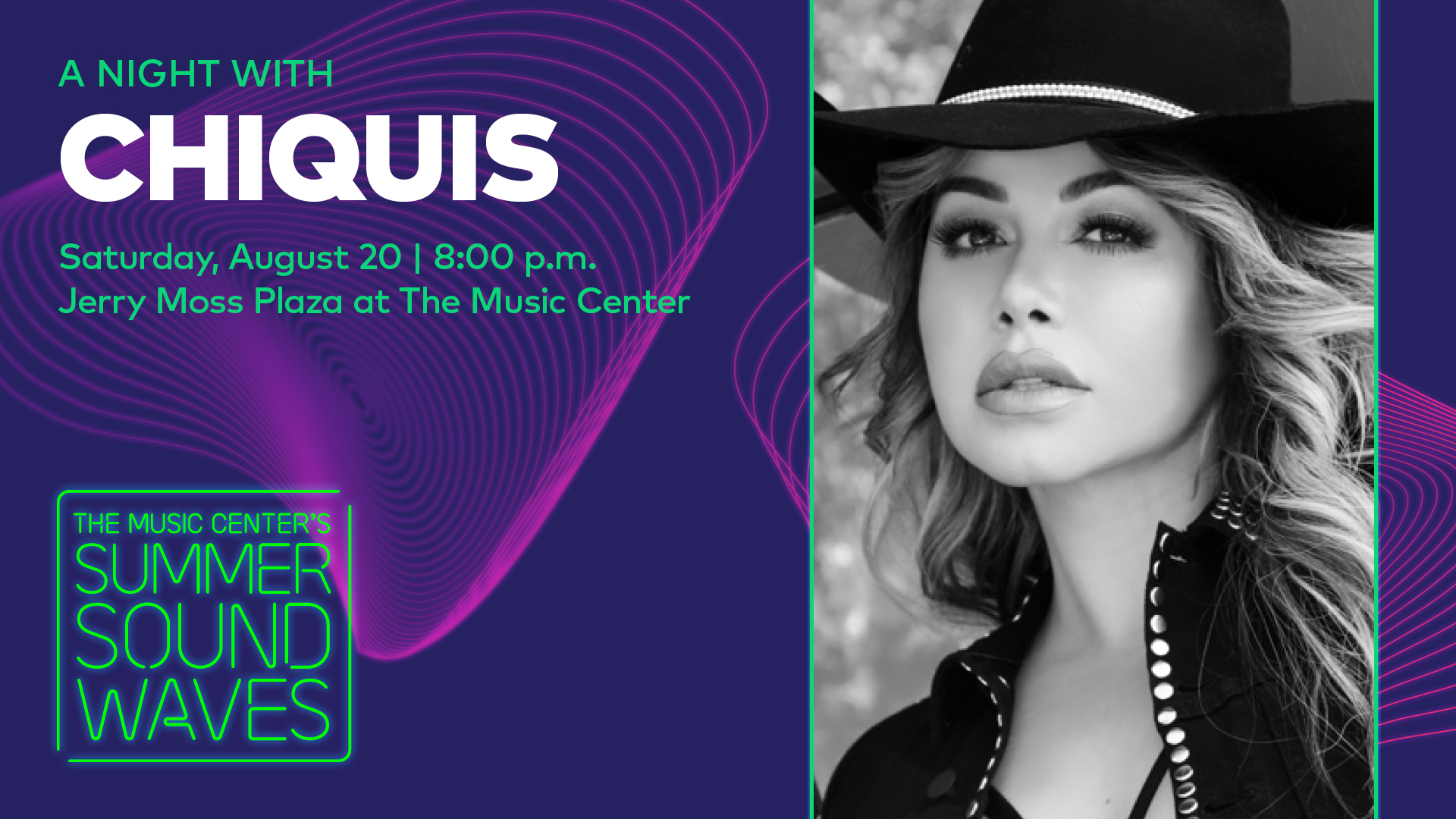 A Look Back at Summer 2021
A look back at the inaugural Summer SoundWaves concerts featuring Las Cafeteras and Juke Bounce Werk in 2021!
Thank You to Our Sponsors
Cindy Miscikowski/Ring-Miscikowski Foundation/The Ring Foundation
Tina and Jerry Moss/Moss Foundation
TMC Arts
When we speak of our vision to deepen the cultural lives of all Angelenos, we turn to the work of TMC Arts. This team champions the diverse voices and communities of Los Angeles, fostering connection, creativity and enrichment. TMC Arts programs connect people, offering us the chance to get creative and to learn as we discover something new or enjoy something familiar. Many programs are free and low-cost; they take place outdoors on Jerry Moss Plaza at The Music Center and in Grand Park, inside The Music Center's theatres and in schools and neighborhoods all across L.A. County.
Learn More