Trying
Curator Leeav Sofer paired artists Estela Garcia and L Y L E together and asked them to have a conversation about the works that they each created for 'For The Love Of L.A.' These two artists have never met each other before, and the discussion recorded is their first meeting and the first time they are viewing each others' art pieces.
Artist Statement
TRYING, a short film shot and performed by Estela Garcia. The film and Estela move through the landscapes of home—Pasadena, South L.A. and Los Angeles' freeways. The film weaves images of landscape and person with environmental sound. It's a conversation between the outside world and the inner self.
The city speaks.
Is it noise, or is it music?
The prompt: Listen Louder L.A.
Listen LOUDER? Wait. How about if we release the need to achieve, or to do more? It's the doing that gets us in trouble with the simplicity of listening. Listening—a permission to release the doing and an invitation to receive.
Here I am navigating the act of listening, or at least trying to.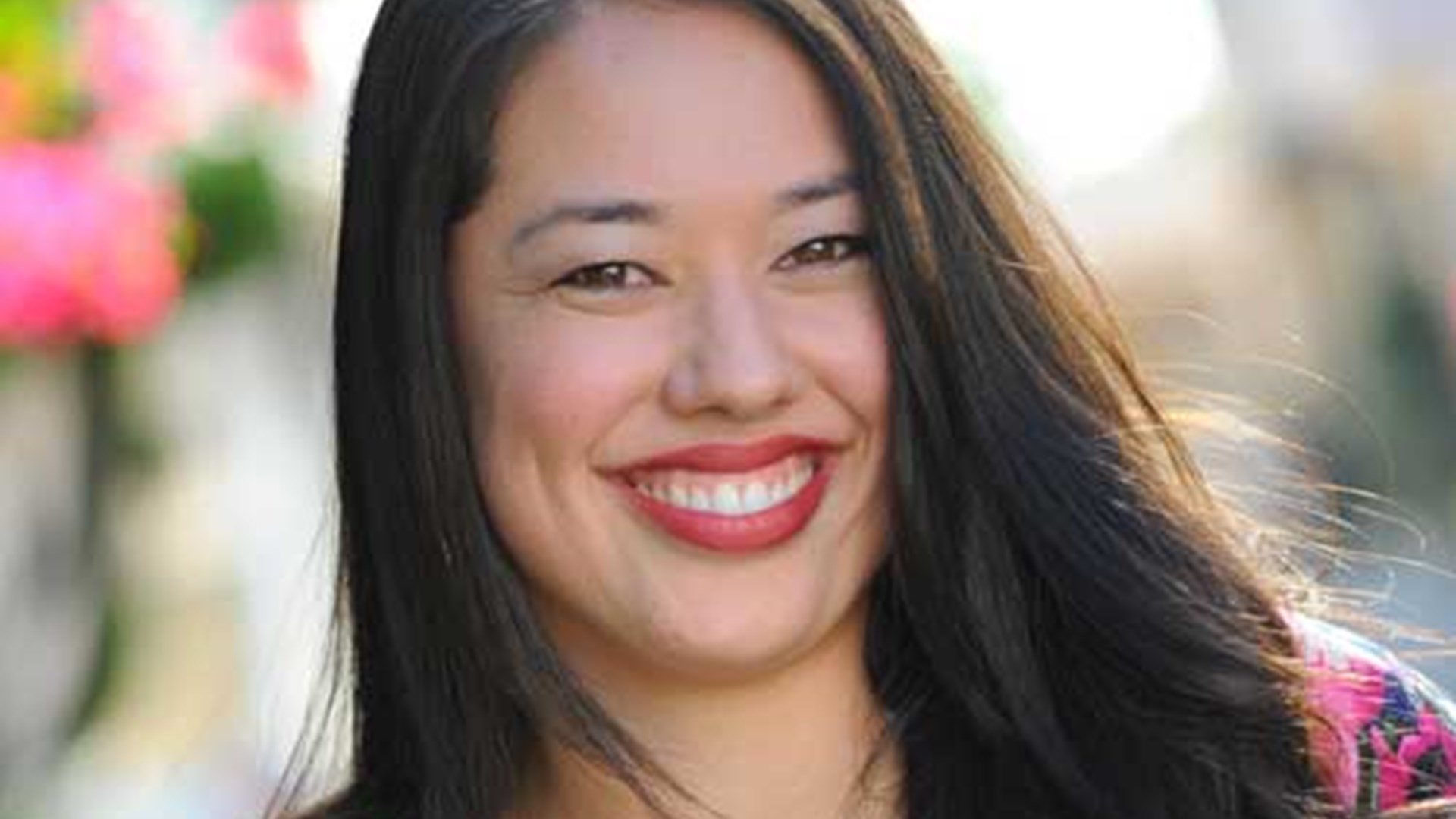 Biography
A Los Angeles native, Estela Garcia is a performance artist, mover, deviser and tinkerer of materials.
She received her MFA from Dell'Arte in ensemble-based physical theatre and studied with the late Mary Overlie, Viewpoints originator. In addition to being part of the movement faculty at CalArts, Garcia is on faculty at South Coast Repertory and a resident teaching artist for Center Theatre Group.
As an actress, Garcia is best known for her portrayal of surrealist painter Remedios Varo in a play by the same name that she developed and toured. It was presented at 2018's [LAX] Performance Festival, The Fury Factory Festival in SF (2014), Los Angeles Women's Theatre Festival (2014) and The Independents produced by East L.A. Repertory at The Rosenthal Theater (2013).
Most recently she played Josefina in Mojada by Luis Alfaro for the Getty Museum and Center Theatre Group's partnership for the digital stage.
As a director and movement coach, Garcia worked with Kinan Valdez on Popol Vuh: Heart of Heaven, co-produced by Center Theatre Group and El Teatro Campesino. She was puppetry director for South Coast Rep's The Long Road Today and an associate artist for numerous award-winning productions with Rogue Artists Ensemble.
More About This Artist
Curated by Leeav Sofer
Curator's Statement
"My intention for the project, Listen Louder L.A., is to explore the diversities of our city's people and ideals, by offering people the opportunity to listen outside their boundaries as the centerpiece of collective art.
Three pairs of artists will be invited to participate in a two-part journey of creating their art. Artists will represent different artistic mediums, including visual arts and dance, as well as instrumental and vocal music, and will be selected from diverse socio-economic and artistic backgrounds. The project will intentionally curate pairs of artists that create opposing dichotomies. We will pair together artists that have had easier journeys to have their forms of expression heard with artists who continue to struggle to be heard.
All artists will be commissioned to create an artwork and then will be brought together in pairs to share their commission with one another and have a moderated conversation to discuss their interpretation of the prompt. Their cross interview will be recorded and then shared as the second half of the artwork's journey."
Thank You to Our Sponsors
The Glorya Kaufman Foundation
Jerry and Terri Kohl Family Foundation
The Ring-Miscikowski Foundation / The Ring Foundation / Cindy Miscikowski