Performance Date
January 14, 2023, 7:00 p.m.
Artists subject to change
Please join The Music Center for an evening of musical performances as we celebrate visionary record executive and A&M Co-founder Jerry Moss, a true champion of independent music and arts education.
This star-studded fundraising event will feature recording artists from the illustrious A&M roster, as well as musicians and artists who were part of the label's synergistic scene, the epicenter of the music business in Los Angeles for decades.
Red Carpet Photos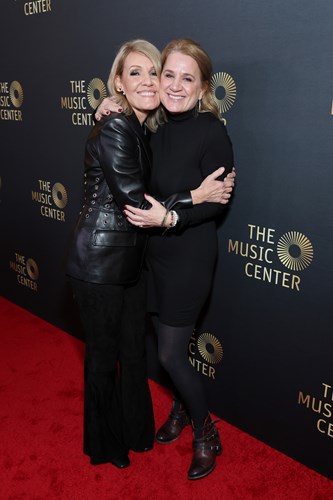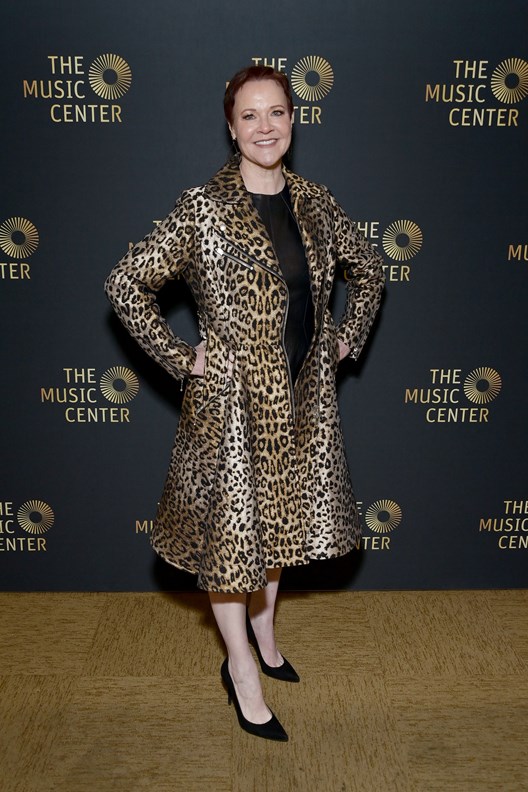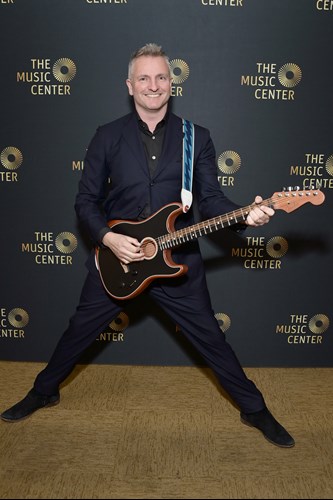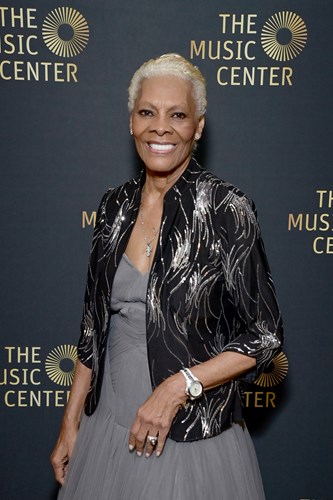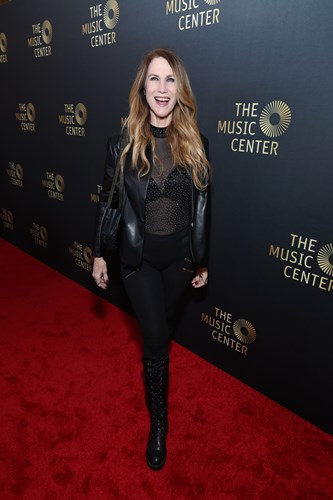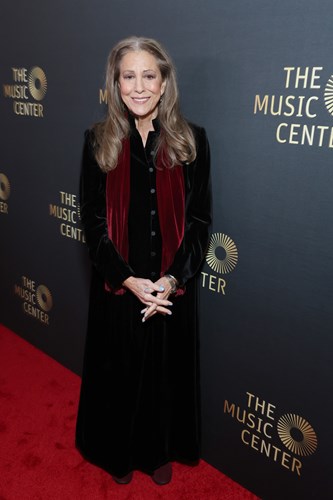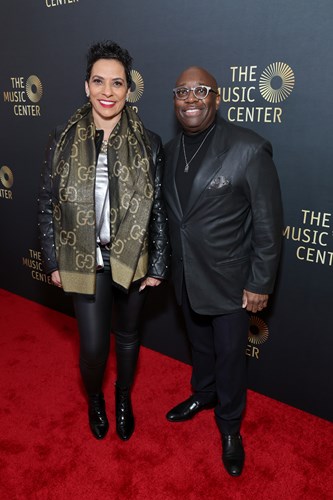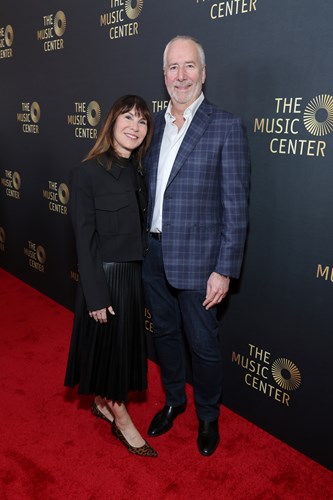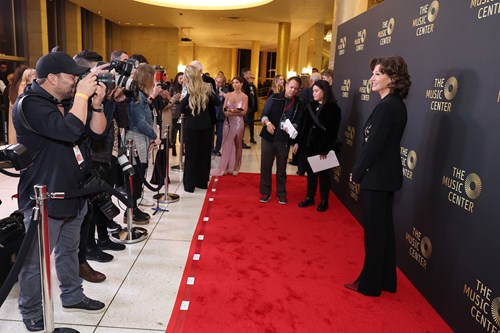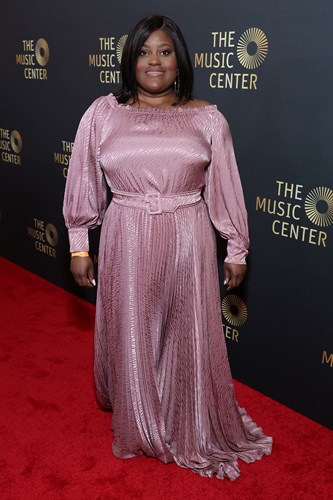 View or Download Program Book
Hosted By
David Foster

During his four-decade career, David Foster has been a studio musician, arranger and recording artist and has gone on to become one of the most successful songwriters and record producers in history, shepherding albums that have collectively sold in the hundreds of millions.
Featuring Performances By
Darryn Dean

A dynamic vocalist, performer and storyteller, Darryn Dean was born and raised in Los Angeles, California and comes from a musical family who nurtured her talents from a young age. Her timeless voice carries offstage where she can be heard leading social justice and gender equality initiatives. Dean is a powerful vocalist, destined to soar among this generation's greats!

Peter Frampton

GRAMMY® Award-winning musician and songwriter Peter Frampton is one of the most celebrated artists in rock history. He began his music career as a teenager in England, first as lead singer and guitarist for The Herd, and then with Humble Pie. Frampton has recorded 16 albums, with his most acclaimed being his multi-platinum-selling live album "Frampton Comes Alive!", which is one of the top-selling live records of all time.  

Amy Grant

Iconic pop star, songwriter, television personality, philanthropist and six-time GRAMMY® Award-winning artist, Amy Grant's career spans more than 40 years with three multi-platinum albums, six platinum albums and four gold albums. Her total career album sales have exceeded 30 million and over one billion global streams. She was recently bestowed with a Kennedy Center Honors 2022 Award.

Morgan James

A Juilliard-trained singer, actress, songwriter and recording artist, Morgan James has been making appearances with orchestras around the world including New Zealand Symphony Orchestra, Malaysian Philharmonic, Chicago Symphony at Ravinia Festival, Baltimore Symphony Orchestra, Philadelphia Orchestra and many more.

Nova Payton

A prolific soprano who has performed in over 150 major cities in the US, as well as Canada, Japan, Singapore, Saudi Arabia and Europe, Nova Payton has appeared with the internationally staged musical, 3 Mo' Divas, on television and in countless regional theatre productions across the country. She has a prolific catalog of artist collaborations.

Joe Sumner

Singer-songwriter and bassist of the band Fiction Plane. Sumner joined some friends at a regular jam/hang at Molly Malone's in L.A. The Fairfax crew planned a night of David Bowie covers. They soon hit the road and collaborated on new original songs to create the upcoming album, Sunshine In The Night to be released later this year. Sumner has been touring, supporting Sting by opening the shows and as a member of Sting's band and also has appeared in solo club dates in 2022 in both Europe and North America.

Dionne Warwick

GRAMMY® Award-winning singer, actress, and television host Dionne Warwick's familiar and legendary voice has become a cornerstone of American pop music and the voice of a generation. Celebrating over 50 years in music, Warwick has achieved the accolades of an international music icon and concert act, earning over 75 charted hit songs and sales of over 100 million records worldwide. 
Special Presentations By
Herb Alpert

Creator, innovator, musician, artist and philanthropist, Herb Alpert along with his partner Jerry Moss created A&M Records. A legendary trumpet player, Herb is an extraordinary musician who has earned five #1 hits; nine Grammy® Awards, the latest coming from his 2014 album, "Steppin' Out", and 15 gold and 14 platinum albums; selling over 72 million records. Herb Alpert & The Tijuana Brass propelled both Alpert's sound and A&M Records into the Pop Music limelight, at one point outselling the Beatles two to one. In 1966, they achieved the unmatched feat of simultaneously having four albums in the Top 10 and five in the Top 20. Herb Alpert also has the distinction of being the only artist who has had a  #1 instrumental single, "Rise" and #1 vocal single, "This Guy's In Love With You".

Misty Copeland

Author of the New York Times bestselling memoir, Life in Motion, co-written with award-winning journalist and author Charisse Jones, and Principal Dancer at American Ballet Theatre, Misty Copeland became the company's second African American female soloist and the first in two decades. In June 2015, Copeland was promoted to principal dancer, making her the first African American woman to ever be promoted to the position in the company's 75-year history. 

Burt Bacharach

GRAMMY® Award and Academy Award-winning composer, songwriter, record producer and pianist, Burt Bacharach is one of the most accomplished popular composers of the 20th Century. In the 60s and 70s, he was a dominant figure in Pop music, racking up a remarkable 52 Top 40 hits. 

Rita Coolidge

With a career spanning five decades, Rita Coolidge has captivated audiences with her signature hits "We're All Alone," "The Way You Do the Things You Do," "All Time High" and "(Your Love Has Lifted Me) Higher and Higher." In a remarkable eight-year romantic and artistic marriage for the ages, she and her former husband Kris Kristofferson earned multiple GRAMMY® Awards.
Special Pre-recorded Appearances By
Sheryl Crow

Sheryl Crow is a nine-time GRAMMY Award recipient and an American music icon. Her first nine studio albums have sold 35 million copies worldwide; seven charted in the Top 10, and five were certified for Multi-Platinum sales. Crow has been feted by a new generation of singer-songwriters who have covered her songs and talked about her influence, including Phoebe Bridgers, H.E.R, Haim, Maren Morris, Lorde, Sasami, Best Coast and Brandi Carlile.

Paul Rodgers

GRAMMY-nominated frontman, Paul Rodgers is a musical innovator who has successfully reinvented himself over the course of a five-decade career in the legendary bands Bad Company, Free and The Firm. Ranked as one of the Greatest Singers of All Time by Rolling Stone Magazine, Rodgers is a multi-faceted creative force in the genres of Rock, Blues and Classic Rock.

Yusuf / Cat Stevens

Singer-songwriter, musician and member of the Rock 'n' Roll Hall of Fame, Yusuf / Cat Stevens grew from being a teen idol of the 1960s into one of the most influential singer-songwriters of all time. In addition to his vast musical achievements, his lifelong spiritual quest has added intrigue and depth to a groundbreaking career. 

Sting

Sting has received 17 GRAMMY® Awards, a Golden Globe, an Emmy and four Oscar nominations, and sold close to 100 million albums from his combined work with The Police and as a solo artist. In 2019, he received a BMI Award for "Every Breath You Take", becoming the most-played song in radio history. A member of both the Rock and Roll Hall of Fame and the Songwriters Hall of Fame, Sting also was awarded a Kennedy Center Honors Award in 2014 and the Polar Music Prize in 2017. He has appeared in more than 15 films and authored two books, including The New York Times' best-selling memoir, Broken Music.  
Honoree Jerry Moss
Best known for being the co-founder of A&M Records in 1962, along with trumpeter and bandleader Herb Alpert, Jerry Moss has had a successful career as a record executive for more than 60 years. Creating A&M Records from humble beginnings in a garage, Moss and Alpert launched the company with a handshake and an investment of $200 from both men; they turned the company into one of the most influential music makers of the century. Over 25 years, A&M grew into the largest independent record label in the world as it championed the art of the artist and greatly valued indisputable and genuine talent. A&M signed many of the industry's most successful musical artists, including The Police, The Carpenters, Janet Jackson, Carole King, Joe Cocker and Peter Frampton, among many others.
Photo: Jerry Moss pictured with his wife Tina at The Music Center
Hotel accommodations generously provided by: