Photos by Marisela Norte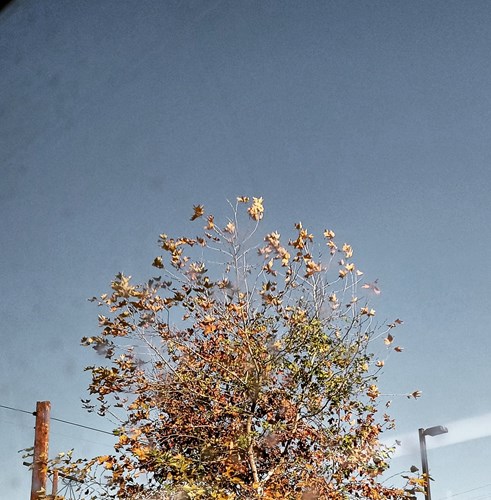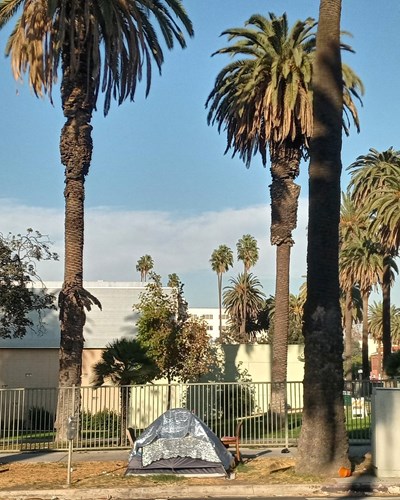 3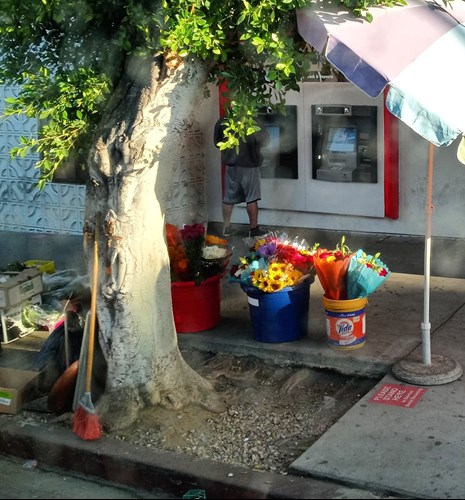 Artist Statement
This is a series of photographs all shot "through a glass darkly," or in less poetic terms, through a bus window as seen on my commutes to and from work (surprise MTA detours included). They tell a story of the daily lives of Angelenos from East Los Angeles through Downtown, Koreatown, Miracle Mile and Museum Row, the changing faces of once-familiar neighborhoods and the sacred presence of trees.
Biography
Marisela Norte is the author of Peeping Tom Tom Girl, a collection of poetry and prose. Her latest published work In Memory of Frank O'Hara will be featured in an upcoming book about MOCA, the Museum of Contemporary Art. Norte's work featured in the MTA's Out Your Window project was recently named one of the best transit poems in the world by The Atlantic Monthly.
More About This Artist
Curated by Eva Recinos
Curator's Statement
"For this project, I wanted to ask artists to think about the natural motifs that are taking their attention during this unprecedented time—and how they might be influencing their creative process. How do we learn from the regenerative qualities of nature? What has the tree seen in all its years of living?"
Thank You to Our Sponsors
The Glorya Kaufman Foundation
Jerry and Terri Kohl Family Foundation
The Ring-Miscikowski Foundation / The Ring Foundation / Cindy Miscikowski