Here in L.A.
For The Love Of L.A. - "Here in L.A." by Luivette Resto
Artist Statement
For the longest time, when folx asked me the compulsory question, "Where are you from?" my response would be, "I live in L.A. but I am from N.Y.C." Eighteen years later, I can proudly no longer say that. I moved to Los Angeles in 2003, but it wasn't my first time here. I had visited it a few times since 1999 to see future in-laws and in 2001 I worked an entire summer at LMU. Each time I did the typical tourist stuff and ate my way through the "Top 10 Foods" I read about. Even with all of these visits and my eventual cross-country move, I still didn't call Los Angeles home. New York City. The Bronx. Puerto Rico. Those places were crowned HOME. Although I was reluctant to call Los Angeles home out of fear of sounding like a fraudulent transplant, she was there when I needed her the most. It was here in L.A. that I found my literary community who continue to nourish my soul in ways I can't ever repay. It was here where my poetry found a home. It was here where I gave birth and raised my three revolutionaries. Most importantly, it was here where I discovered my resilience. Los Angeles embraced me before I embraced her, and my poem "Here in L.A." is my overdue love-thank you letter to her.
"You survive in the place you have chosen to live"-- "El Olvido" by Judith Ortiz Cofer
It started on an island, surrounded by nightly coquí serenades,
     sporadic rainstorms bathed the land, days began
genuflecting to the valiant elders, the sun never grew tired of us.
Four years later, the story continued on cement cracked soil, the #12 bus and 6 train
     took me wherever I wanted to go though never on time, winter introduced itself to
my skin as the fourth and least favorite season,
this became training ground to furrowed brows and avoiding eye contact unless
     I mean what I say, plaid Catholic school uniforms starched stiff, BDP and El Gran
Combo dancing out of cars, flags on fire escapes, codeswitching made me trilingual.
Then here in L.A. love fell for me, euphorically, like diving into the Pacific Ocean
     not caring if her waves will save or drown, Yemaya translated my story to the
land of the Tongva people.
She told them about the prophetic way my step-father would tell my mother,
     "You'll see. She's going to end up with someone and move to California."
Manifestations cursed my mother watching her only child chase another side of the sun. 
Here in L.A. I co-planted a tree, watered its raices with vows, aspirations, tears, 
     watched its branches converge and diverge, the leaves never held snow 
yet they knew coldness. Even so, resilience nestled in the imperfections of its knots.
Here in L.A. I birthed a Chicano-Rican revolution: a minister of diplomacy, a minister of
     strategy, a minister of defense. Budding co-conspirators from shared colonized
histories of liberation and warriors: Chavez, Lebron, The Young Lords, MECha.  
Here in L.A. my pages are protected at Tia Chucha's, libraries, CSUN, rallies,
     protests, marches, laundromats, Avenue 50 Studio, My Place Café, mercados,
panaderias, taquerias, and spaces not meant for me but torn down by me.
Here in L.A. a new tribe embraced me with postcard affirmations reminding me
     the brilliance of my smile, slices of chocolate cake at my doorstep, corny teacher
puns and hugs at the lunch table. Then the West Coast sun set on my skin as I tattooed 
     L.A. in the word home.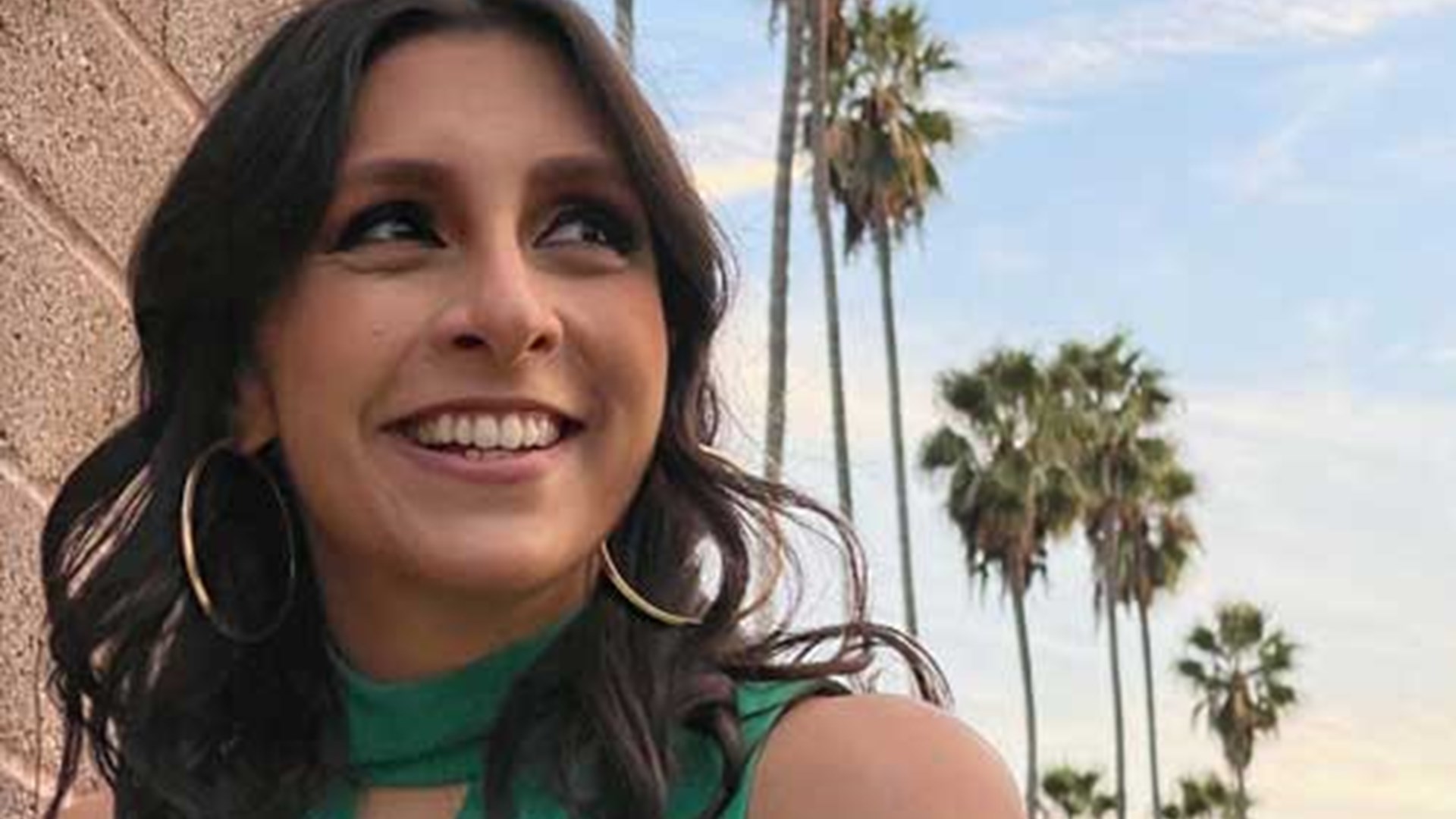 Biography
Luivette Resto, a mother, teacher, poet and Wonder Woman fanatic, was born in Aguas Buenas, Puerto Rico and proudly raised in The Bronx in New York City. Her two books of poetry Unfinished Portrait and Ascension have been published by Tía Chucha Press. Some of her latest work can be found on the University of Arizona's Poetry Center website, Bozalta, and in the anthology titled What Saves Us: Poems of Empathy and Outrage in the Age of Trump edited by Martín Espada. Her third collection is forthcoming from FlowerSong Press. She lives in the San Gabriel Valley with her three children, aka her revolutionaries.
More about this artist
Curated by Luis J. Rodriguez
Curator's Statement
"Los Angeles is one of the most literary and poetic cities anywhere. I make that bold statement after being the city's poet laureate from 2014 to 2016. During my tenure, I spoke to around 35,000 people in close to 300 venues and events—and millions more in mass media. If we have the most homeless, some of the worst violence, social inequities and injustices, we just haven't imagined far enough. Poetry, as a beacon in the dark, can help illuminate our way. The poets featured here are the far-seeing and deep-feeling writers and activists I've had the privilege to know and work with. Shonda Buchanan, Chiwan Choi and Luivette Resto present poems and videos For The Love Of L.A. that swim in language and imagery, but also in generative ideas. I'm honored to present them here with their vital voices, stories and passions."
Thank You to Our Sponsors
The Glorya Kaufman Foundation
Jerry and Terri Kohl Family Foundation
The Ring-Miscikowski Foundation / The Ring Foundation / Cindy Miscikowski