Date
July 29, 2023, 8:00 p.m.
Price
$20 Adults; up to 4 free child tickets (12 & under) with one paid adult ticket
A hard-grooving, soulful crowd-pleaser that blends Afro-Beat, Jazz, Funk and Soul, Olatuja is the eponymous album which reunites Alicia and Michael Olatuja in music. Michael, who grew up in both Lagos, Nigeria, and London, is one of the most inventive and sought-after bassists since the beginning of this century. He has recorded with some of the most illustrious Grammy® winners, from Terence Blanchard and Stevie Wonders to Shakira and Bebe Winans. Michael, writes The New York Times, "favors an amalgam of West African styles, often overlaid with Soul and Gospel harmony," and his counterpart, Alicia, is "a singer with a strong and luscious tone and an amiable regal presence onstage." Her vocal excellence stunned a global audience of millions during the second inauguration ceremony for President Barack Obama in 2013 with a soaring featured solo during the Brooklyn Tabernacle Choir's rendition of The Battle Hymn of the Republic. Since this historic performance, the St. Louis native has performed extensively with The Juilliard School's various Jazz ensembles and shared the stage with Chaka Khan, Christian McBride and more.
Tickets
All attendees, including children under 12, must have a ticket for entry into the concert. Please make sure to add child tickets to your order if you have children in your party.

Dorothy Chandler Pavilion Box Office
(213) 972-0711
Tuesdays - Saturdays: 10:00 a.m. - 6:00 p.m.
Please Note Our Policy
NO OUTSIDE ALCOHOL ALLOWED
Wine, cocktails and other beverages are available onsite.
Click here for the full list of prohibited items and activities on Jerry Moss Plaza.
Check out more Summer Soundwaves concerts!
Learn More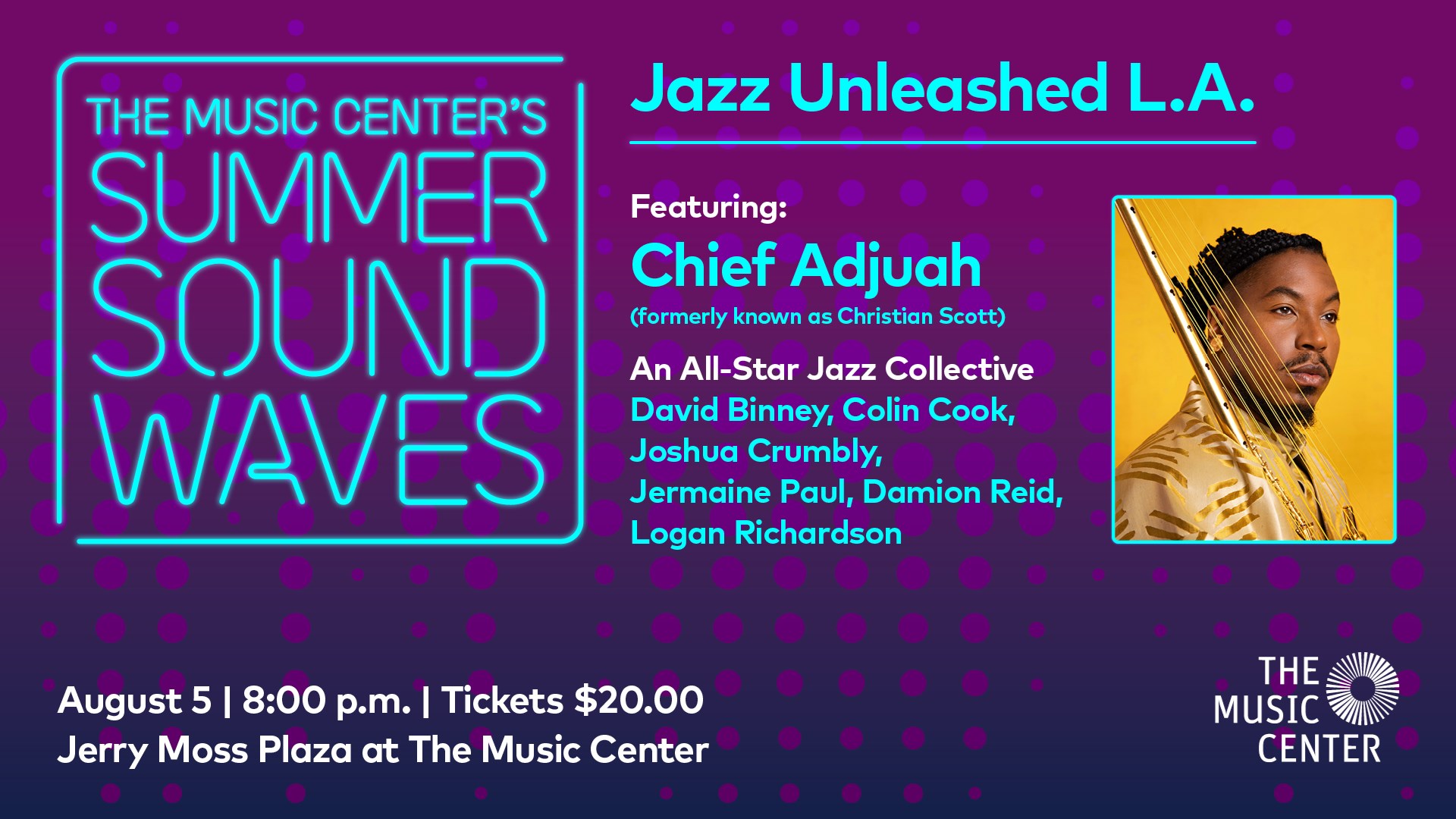 A TMC Arts Program
August 5, 2023, 8:00 p.m.