Dates
07/14/2023 - 07/16/2023
Venue
Dorothy Chandler Pavilion
Frida, U.S. Premiere, Live Orchestra
Frida, by Colombian-Belgian choreographer Annabelle Lopez Ochoa — with music by British composer Peter Salem, performed by a live orchestra — is inspired by the life story of Frida Kahlo. One of the most intriguing artists of the 20th century, the Mexican-born Kahlo refused to bow to misfortune, zealously fought taboos, championed women's rights and painted self-portraits that became famous the world over. In creating this full-length work, Ochoa's aim was to flesh out the "expressive surrealism that dance — by analogy to Kahlo's paintings — can embody." The ballet delves even deeper into the loneliness that haunted Kahlo all her life, her relationship with her husband Diego Rivera, her bisexuality and the way she crafted her own image. Frida paints its own vibrant portrait of the subject's life, art and enduring legacy through dance.
As part of this residency, The Music Center will launch its second dance film festival in collaboration with Dance Camera West, inviting Southern California dance filmmakers to submit films that reflect themes of self-portraiture and autobiographical dance inspired by Ochoa's Frida. More information will be announced at a later date.
Tickets & Availability
Dorothy Chandler Pavilion Box Office
(213) 972-0711
Tuesday - Saturday, 10:00 a.m. - 6:00 p.m.
Box office open for Sunday performances from 10:00 a.m. to 30 minutes past the performance start time.
Subscribe Today!
Full Series and Flex Series Subscriptions Available
From fairy tales to famed artists, four of today's most visionary dance companies will take you on an unforgettable journey for the 20th season of Glorya Kaufman Presents Dance at The Music Center. This unparalleled season of dance residencies brings to the stage a fantastical production inspired by Lewis Carroll's Alice in Wonderland, a vibrant homage to the legendary life of Mexican painter Frida Kahlo, contemporary ballets set to the rock 'n soul music of Grammy Award-winning singer-songwriter Lenny Kravitz and the lush harmonies of the Andrews Sisters, among other powerful works. In 2023, the reinvention of dance takes center stage at The Music Center. Come and experience electrifying performances, talks, classes, digital experiences and more from around the world, in Los Angeles at The Music Center.
Safety and Flexibility is Our Priority
A TMC Arts Program: Glorya Kaufman Presents Dance at The Music Center
4/28/2023 - 4/30/2023
Dorothy Chandler Pavilion
A TMC Arts Program: Glorya Kaufman Presents Dance at The Music Center
5/19/2023 - 5/21/2023
A TMC Arts Program: Glorya Kaufman Presents Dance at The Music Center
6/16/2023 - 6/18/2023
Dorothy Chandler Pavilion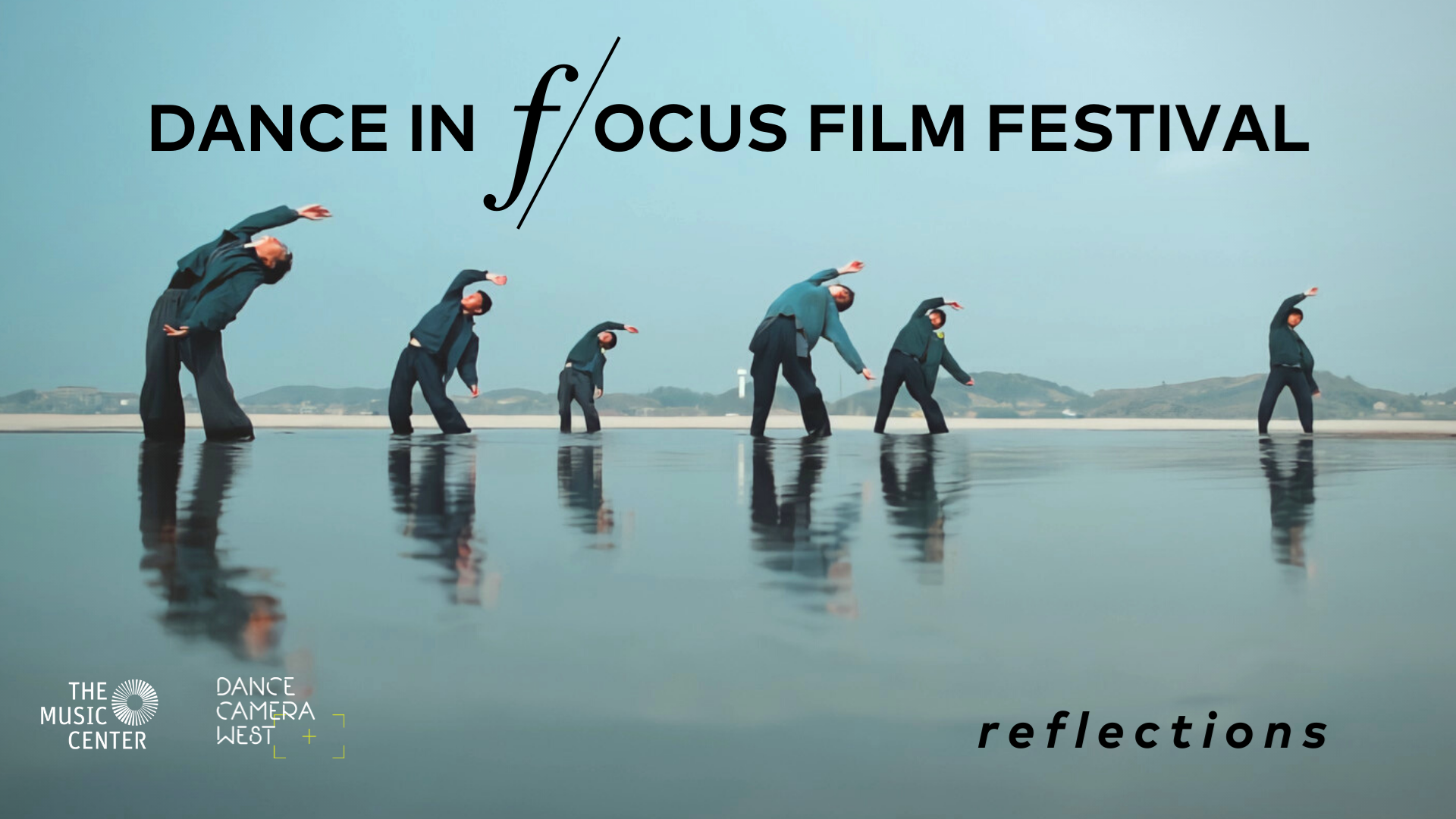 Dance in Focus Film Festival: REFLECTIONS
Open to Southern California filmmakers
Inspired by the work of Frida Kahlo along with the biographical ballet Frida, created by Annabelle Lopez Ochoa for Dutch National Ballet, the Dance in Focus Film Festival: REFLECTIONS invites dance filmmakers in Southern California to create and submit dance films exploring autobiography and self-portraiture.
Learn More
DANCEx for Dance Schools & Studios
Dance schools and studios can sign up for The Music Center's newly launched DANCE Extension (DANCEx®) program! The program is designed to introduce dance students from dance studios and schools across the Los Angeles area to live dance performances from world-class dance companies. 
Learn More
Thank You to Our Sponsors
Glorya Kaufman Dance Foundation
Dorothy B. Chandler Program Fund