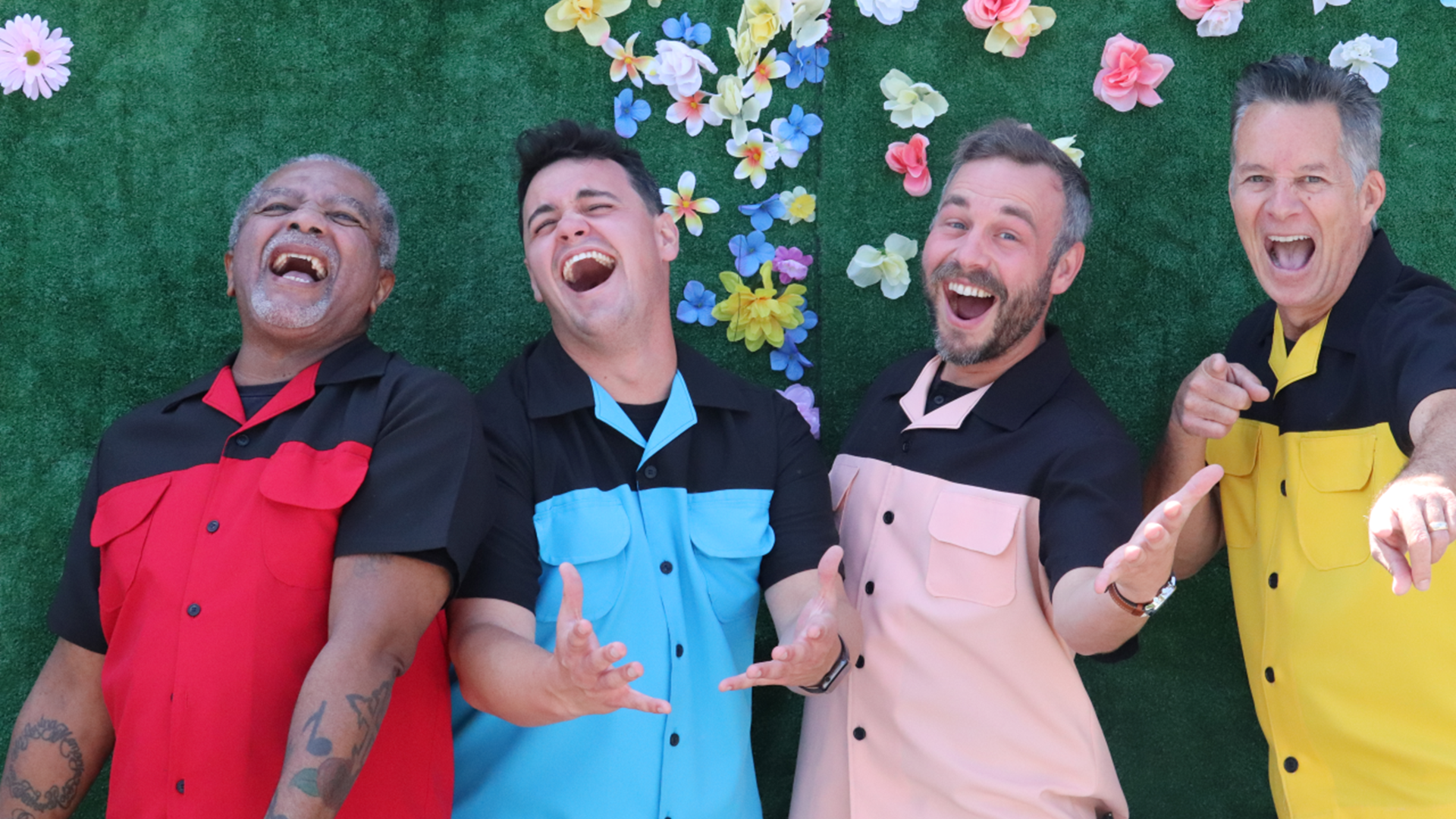 The Alley Cats
To schedule a performance with this artist, please fill out our booking form below.
Performance Prices
One Performance = $1,475
Two Performances = $1,900
Three Performances = $2,300
Four Performances = $2,750
 
Capacity = 500
About The Alley Cats
A perfect blend of musical talent and comic timing, The Alley Cats breathe new life into everyone's favorite doo-wop classics as they present their interactive, fun, and informative assemblies. Tight harmonies, humor, interesting stories and an unbelievable amount of a cappella energy enliven the performance as audiences sing along with familiar melodies. Students learn about the unique American musical form called "doo-wop" as they hear the group bring their own contemporary style to the tunes from the 50's and 60's or well-loved holiday classics. Having performed at the White House and as featured entertainers on Disney stages, audiences can be sure that this group is truly the "cat's meow!"
The Alley Cats offer two different performances:
The Do Re Mi's of Doo Wop
Age level: All ages
From the first note of "At the Hop" to the final harmony of "Blue Moon," the Alley Cats enchant their audience with music of the 50s and 60s. "Rockin' Robin" demonstrates rhythm, while "In the Still of the Night" is sung to emphasize the impact of tempo. The audience learns about four-part harmony, about each vocal part and it's job in the total sound of the music produced. Pitch, tempo and rhythm are demonstrated and discussed. Learning, listening and singing has never been so much fun.
Holiday Top Ten
Age level: All ages
This holiday performance by the Alley Cats features songs of the season, including 10 of the best-known and most enduring American Christmas songs. Narration between the selections gives background information on each song's history, arrangement or vocal styling. Presented in contemporary Doo-Wop style, these traditional songs capture the sentiment and fun of the season.
Prices good until June 30, 2024. Prices are for assemblies in schools during regular school hours.  Performances outside these parameters may incur an additional fee. Grant funding for schools may be available to offset assembly prices. Contact us for further information.