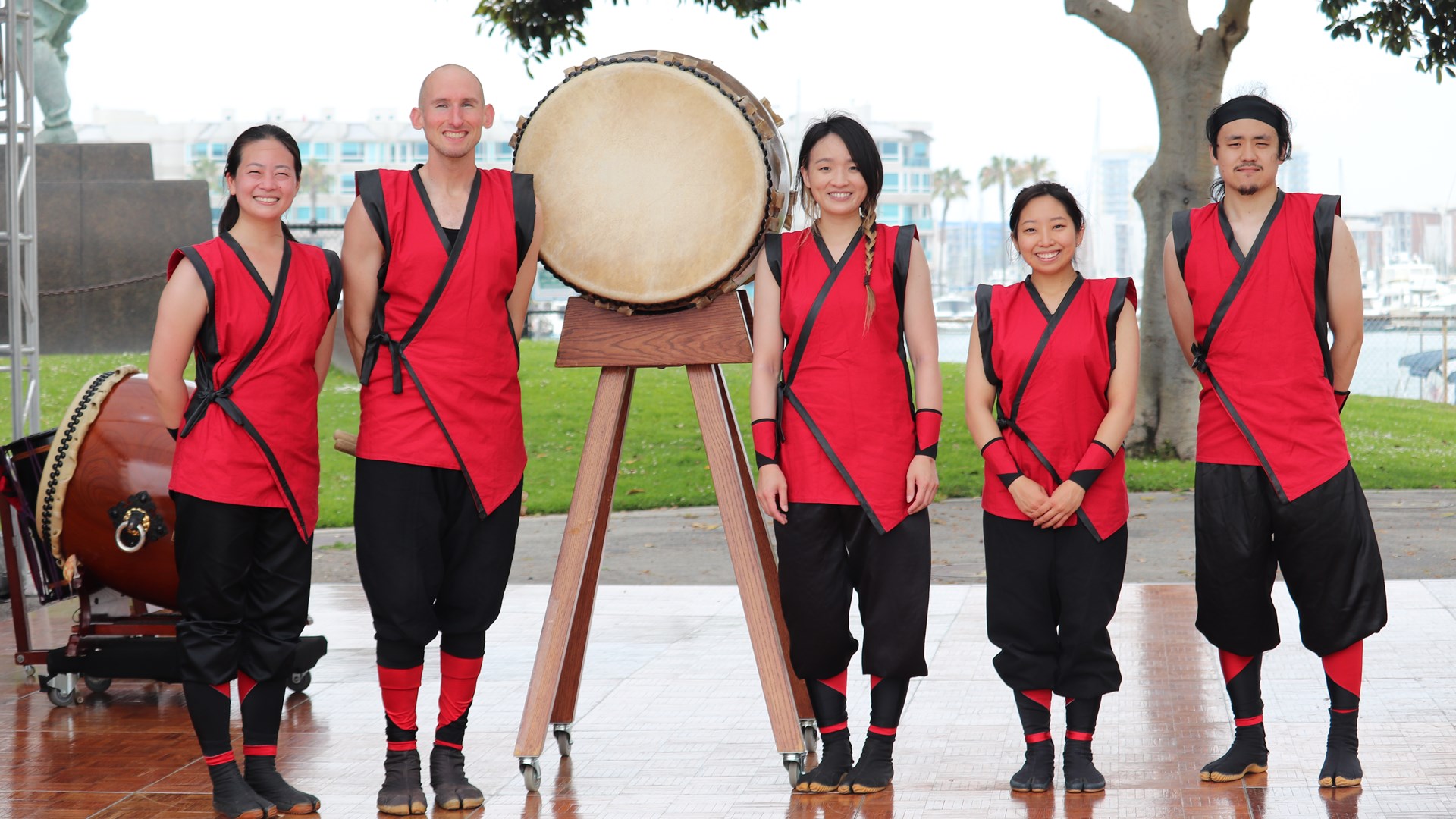 TAIKOPROJECT
To schedule a performance with this artist, please fill out our booking form below.

Performance Prices
One Performance = $1,725
Two Performances = $2,225
Three Performances = $2,650
Four Performances = $3,175
Capacity = 500
Also available as a virtual or pre-recorded performance. Please contact us for more details.
About TAIKOPROJECT
Over one hundred million people have seen TAIKOPROJECT through their televised appearances on the Academy Awards, the Grammys, The Voice, Conan, Jimmy Kimmel, and in music videos for Sean Paul and rock band 30 Seconds to Mars. They also tour regularly across the U.S. and have performed throughout Europe, Asia, South and Central America. Utilizing authentic instruments hand-crafted in Japan, the performers weave traditional and modern forms of taiko together and share elements of their Japanese and Japanese-American culture. 
Age level: All ages
Prices good until June 30, 2023. Prices are for assemblies in schools during regular school hours.  Performances outside these parameters may incur an additional fee. Grant funding for schools may be available to offset assembly prices. Contact us for further information.