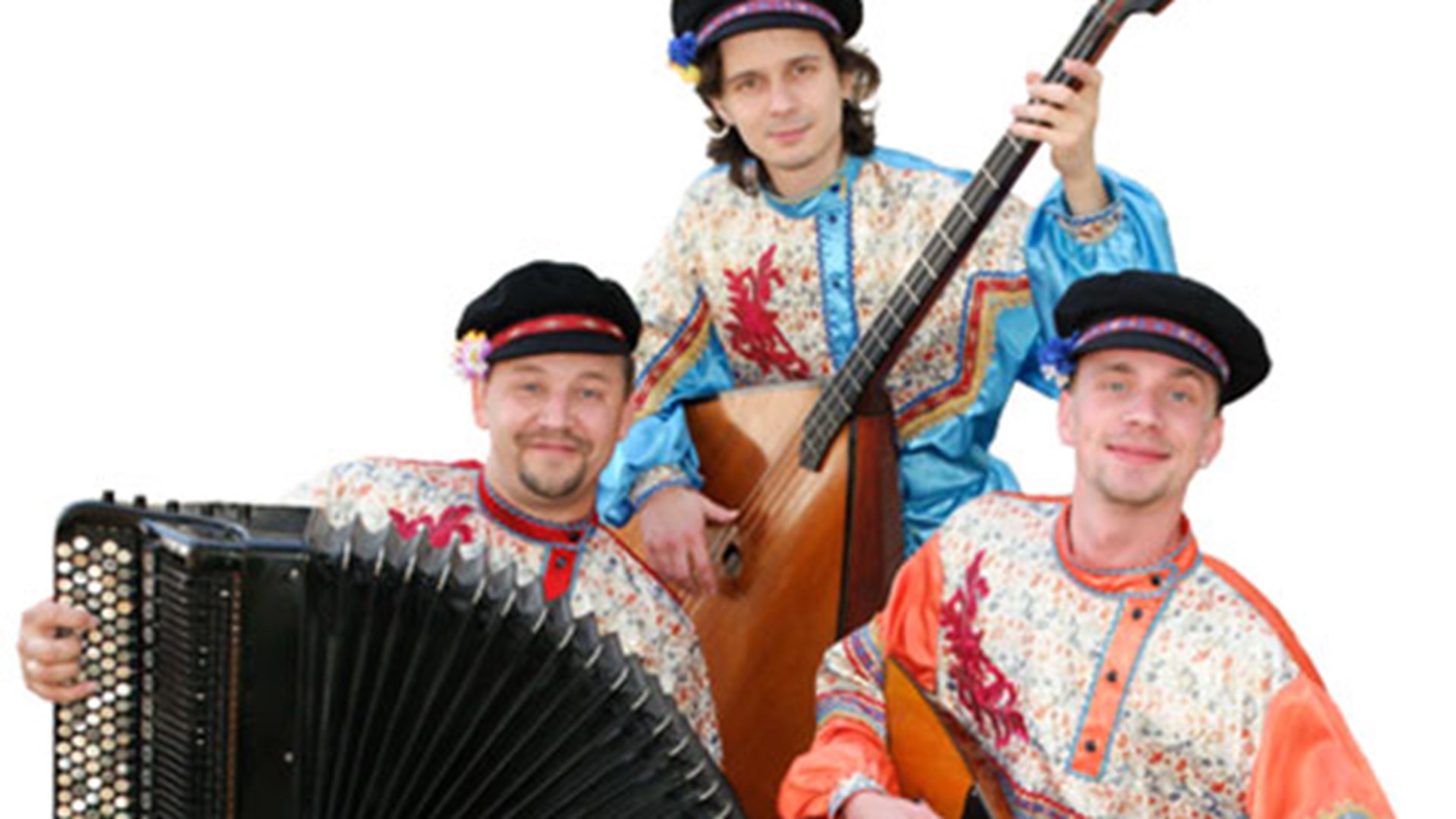 Moscow Nights
To schedule a performance with this artist, please fill out our booking form below.
In-Person Performance Prices
One Performance = $1,175
Two Performances = $1,550
Three Performances = $1,800
Four Performances = $2,425
Capacity = 500
About Moscow Nights
Moscow Nights is centered on masterpieces of Russian folklore and represents the diversity of the culture, ranging from humorous songs, to elaborate lyrical suites, to pulsating dance numbers. The concerts have the air of a spontaneous impromptu performance, which is one of the hallmarks of folk music. Moscow Night's lively program presents an authentic picture of Russian folk traditions and culture. Their current program incorporates obscure folk instruments such as percussion "Treshotki" and birch-bark whistles in addition to the more common balalaika and bayan. Thus, Moscow Nights is able to bring to audiences a unique program of a culture that had almost lost its original identity.
Moscow Nights is a versatile ensemble of world-recognized, prize-winning musicians from Russia. Led by Vitaliy Bezrodnov (Bayan Accordion), the group includes Yuri Shishkin, (prima balalaikist), and Sergei Ruksha (contra-bass balalaika). The group was initially formed in Kaluga, Russia in the late 1980s where Mr. Bezrodnov attended Kaluga Music Conservatory. Initially touring the Western states and the Hawaiian Islands, the ensemble met with great acclaim due to their considerable talents and natural exuberance. They also initiated a charity program entitled Music in Mission and Rotary Children's Fund, which raises money for the orphans of Russia.
Age level: All ages
Prices good until June 30, 2023. Prices are for assemblies in schools during regular school hours.  Performances outside these parameters may incur an additional fee. Grant funding for schools may be available to offset assembly prices. Contact us for further information.